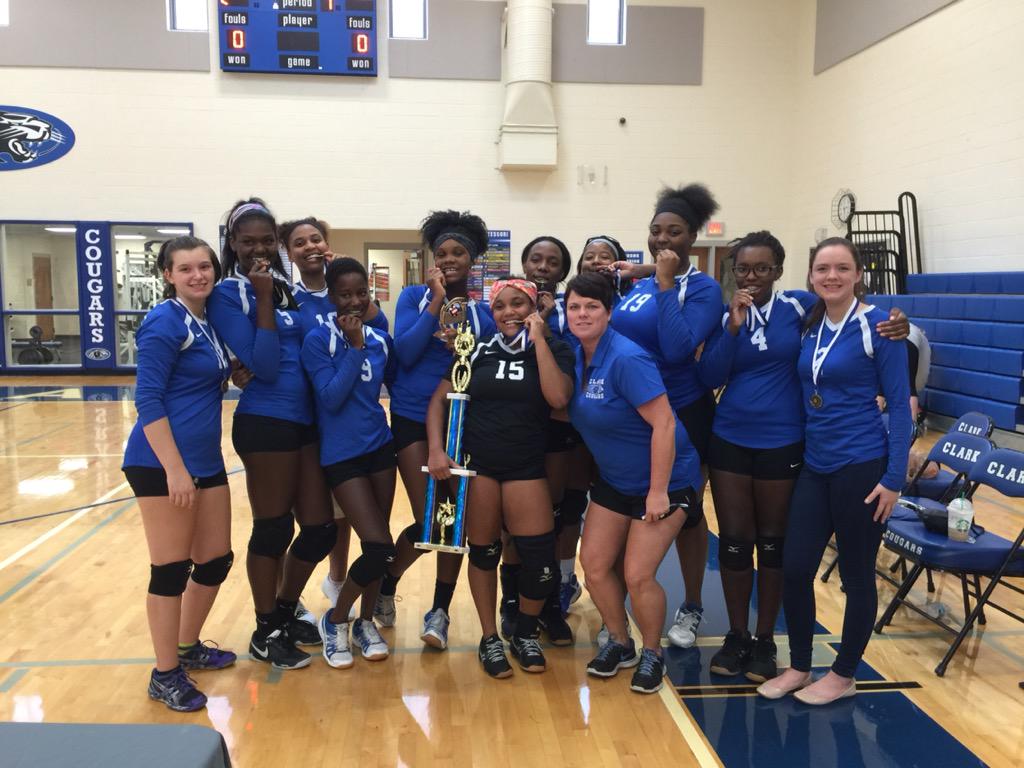 On Saturday September 19th,  the Lady Cougars hosted the 3rd Annual Mary Jo Braumn Memorial Volleyball Classic featuring four teams (Western Hills, Gamble Montessori, Finneytown, & Clark Montessori).  The tournament is named after the late Mary Jo Braumn (The wife of Tom Braumn, who was a former volleyball coach at Clark and played an integral part of building the Cougar Volleyball Program).
In the first Semi-Final match of the day, Finneytown defeated Western Hills 2-0.   The second match featured the Battle of the Montessori's,  Clark vs. Gamble.  The Lady Cougars won the match 2-0 to move to the Championship game vs. Finneytown.
In the consolation game, Gamble Montessori defeated Western Hills 2-0 to take 3rd place in the tournament.
Clark Montessori squared off vs. Finneytown in the Championship round and this match featured some of the best volleyball all day.  The Lady Cougars squeaked out two close game victories (26-24, 25-23) to take the 1st place trophy of the Mary Jo Braumn Memorial Classic Tournament!!!
All-Tournament Team Awards: Monica Patterson (Western Hills), Cara Blevins (Gamble Montessori), Krista Lee (Finneytown), Jordan Nunn (Clark Montessori)
Tournament MVP: Tyra Scales (Clark Montessori)